New Mexico Performing Arts Society Donors and Sponsors
We would like to express our thanks to the many donors to NMPAS: The Chapel Series at Immaculate Heart, New Mexico Bach Society, and Santa Fe Flute Immersion.
Would you like to get involved? See our Action Items.
2018-2019 Annual Fund and Sponsorships
As of November 9, 2019
Grant Funders***
Albuquerque Community Foundation, Garcia Automotive Group Endowment Fund
Santa Fe Community Foundation, Celia Lipton Farris and Victor W. Farris Foundation Fund
Hoffman-Bravy Charitable Foundation
New Mexico Arts
New Mexico Highlands Foundation
Santa Fe Arts Commission
Santa Fe Community Foundation, Vila Fund
$10,000 – $24,999
Anonymous
2018 Matching Grant Consortium
$2,000 – $4,999
Aaron and Naomi Alter
Judith Auer and George Lawrence
Terry Hendrix
Santa Fe Institute's InterPlanetary Festival
$1,000 – $1,999
Anonymous
Charles G. Case II** and Pamela Culwell
Century Bank
George and Marcia deGarmo
First National 1870: A division of Sunflower Bank
Del Norte Credit Union
Los Alamos National Bank
Joyce and Whitney Smith through the Vila Fund
Judy Williams and Elliot Stern**
$500 – $750
Michael Freccia
Renate and Ted Hume
Richard G. Kurman
Joan and Jeffrey Less
Lexus of Albuquerque
David G. Ponder**
Verne Q. Powell Flutes
$250 – $499
Anonymous
Anonymous
Anonymous
Rachel Belash and Bob Burman
John** and Barbara Berkenfield
Construction Dispute Resolution Services LLC
Bette Evans and Mike Makoid
Maya B. Hoffman
Bernhard Holzapfel
Joyce Idema
Nancy Maret and Tim Willson
Peter Merrill and Ruth Wallack
Richard Morehead and Kenneth Knight
Hassan and Caralu Salam
Martha and Ken Simonsen*
Drew Stewart and Anna Hargreaves
$100 – $249
Anonymous
Anonymous
Anonymous
Keith K. Anderson and Barbara Lenssen
John F. Andrews**
James** and Diane Bonnell
Jerry and Barbara Bork
Meg Bowles, Richard and Hannah Price
Cuddy & McCarthy, LLP
Mary Cummings
Daniel and Luann Dehlinger
John and Lanie Dickel
Ram Dhurjaty
Anne Dwyer
Barbara Fields
John Geffroy
Norman and Suzanne George
Tjett Gerdom**
Robert Glick** and Jacquelyn Helin
Anna Jane Hays
David H. Johnson and Sheila Conneen
IBM Matching Grants Program
Chase and Christine Keightley
Grayson and Jenifer Kirtland
Deniece Korzekwa
Edwina Lieb
Diana Lucero
Margie McGregor
Gary and Mary Moses
Enrique and Ruth Ortega
Marco and Helen Rizzo
Steve and Lois Rudnick
Dr. Peter and Jody Spalding
Camille Tierney
True Kids 1
Ken Tutunjian
Marvin Van Dilla
Joe Vandiver
Mary Ann Watjen
Dr. Arthur and Ann Weinstein
Rachel Wixom**
Vernon Yenne
Norman and Barbara Yoffee
$25 – $99
Janice Arrott
Joan Bearzi
Esther** and Randy Bergh
Gwyneth Bertocki
Andrea Cassutt
Barbara Chatterjee
Susan Christensen
Mindy and Charles DeMott
Tracy Kane Doyle
Christopher Gibson
Steven Hecht
Steve and Rebecca Howard
Margrethe Chinen Kleiber
Jane S. MacNeil
Bonnie McClain
Ann-Marie McKelvey
Chase Navarre
Marie Newsom
Vicky Pavlis
David Perlowin and Paula Scarpellino
Dean Piacente
Gail Robertson
Wendy Rolfe
Sharon and Art Ronnie
James S. Rubin
Patrick J. Russell and Tee M. Boursaw
Gail P. Samota and Hall A. Acuff
Nadine F. Stafford
Jane Thorngren
Howard and Cynthia Turner
Kazue Valdez
Beth and Tim Wallace
Ann Watjen
In-Kind Donations
Anonymous
Allan Affeldt
Bob Ansheles**
The Archdiocese of Santa Fe
John Berkenfield, Executive Director (ret.), El Rancho de las Golondrinas**
James Bonnell, Madden Hosea & Associates**
Lisa Buckley*
Barbara Chatterjee*
Fitzhugh Cline*
Donna Eagles*
Nanette Ely-Davies
Bette Evans*
Jo Fisher*
Robert Glick**
Alex Hanna / Invisible City Designs
Hutton Broadcasting
Joyce Idema
Immaculate Heart of Mary Retreat and Conference Center*
Carol A. Karps (CAK Associates/professional grant writing and consulting)
Regina Klapper*
KHFM Radio
Joan Lamarque*
John Loehr and Meg Keen
Mike Makoid*
Linda Marianiello**
Ruth Ortega, Ortega Insurance Services
The Plaza Hotel (Las Vegas, NM)
David G. Ponder**
El Rancho de las Golondrinas
James S. Rubin
John Sadd
Saint Michael & All Angels Episcopal Church
Gail Samota*
Santa Fe Institute's 2019 InterPlanetary Festival
The Santa Fe New Mexican
The Santa Fe Reporter
John Serkin
Ken and Martha Simonsen*
Jeff Snodgrass
Nadine F. Stafford
Elliot Stern**
Total Wine & More
True Kids 1
United Church of Santa Fe
Franz Vote**
Tim Willson
* indicates Guild member
** indicates current or past NMPAS Board member
This is a watershed season for NMPAS and, with your help, we can grow our potential even more. The performing arts have the unique ability to create a greater sense of community through collaboration. We are therefore particularly excited at the number of new opportunities for NMPAS to work with other performing arts organizations and non-profits that share our passion to educate, inspire and create real change for the better here in New Mexico. In that spirit, we'd like to share opportunities for you to become part of this exciting movement:
Internships in arts management
Marketing and social media outreach
Photography and videography
Stage management at concerts and other events
The NMPAS governing board has voted to expand our capacity and welcomes inquiries.
For more information please contact us at 505-474-4513 or send an email to: info@nmpas.org
A Yamaha grand piano was donated to NMPAS in May 2013 by Stewart Mittnacht. The instrument belonged to his wife, Mary Shoemaker Mittnacht. Our piano resides in the Immaculate Heart of Mary Chapel in Santa Fe. It is available for use in the Chapel Series, by the New Mexico Bach Society, and may be rented by other music organizations. NMPAS includes the Chapel Series at Immaculate Heart, The New Mexico Bach Society, and Santa Fe Flute Immersion.
For NMPAS and all nonprofit arts organizations, community support is vital to ongoing programming and the fulfillment of our Mission. Please join the many people who already support NMPAS by making a tax-deductible donation. The New Mexico Performing Arts Society is a 501(c)(3) organization. Donations to NMPAS are tax-deductible to the extent allowed by law.
Our sincere thanks go to the many donors, business partners, foundations and public funding organizations that have already contributed to NMPAS!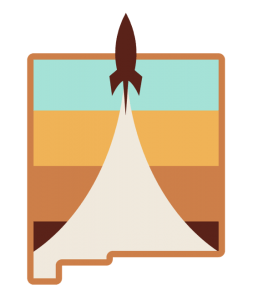 This project is supported in part by New Mexico Arts, a division of the Department of Cultural Affairs, and by the National Endowment for the Arts.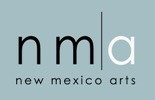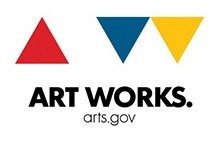 NMPAS is partially funded by the City of Santa Fe Arts Commission and the 1% Lodgers Tax.